Reaction score

303
Points

880
Looks like the RM are using Canadian C8s too.
Royal Marines Commandos are to get a brand new uniform under the most significant transformation and rebranding programme launched since World War 2.

Elite commandos of the Royal Navy are undertaking a bold modernisation project %u2013 known as the Future Commando Force programme %u2013 which will overhaul the way world famous Green Berets operate around the globe.

As part of this restructuring, Royal Marines will have a new uniform, fit for a new era of warfare, that is in-keeping with the maritime traditions of the corps, and also honours their commando forebears.

The NATO procured uniform %u2013 which is been procured from USA-based firm Crye Precision %u2013 is lighter weight, has higher tear-strength, is faster-drying and is more breathable than typical 50/50 cotton/nylon kit.

It also has a subtle change in camouflage design %u2013 instead of the previous multi-terrain pattern %u2013 the uniform now uses Crye Precision%u2019s MultiCam pattern.

And, in the week that saw the 80th anniversary of Operation Collar, the first commando raid of World War 2, the marines have drawn on their heritage by returning to the traditional Royal Marines Commando insignia, just like the design first worn by commandos when they launched daring raids into Nazi-occupied Europe.

The flash with red writing and navy-blue background will be worn once again, as commandos evolve to conduct more raids from the sea, persistently deployed to counter the threats of the modern-day battlefield.

For the first time the White Ensign features on one sleeve, as a clear indication of the Royal Marines%u2019 integration with the Royal Navy.

The iconic Fairbairn-Sykes Dagger patch of 3 Commando Brigade Royal Marines has been redesigned and is based on the first pattern of the legendary fighting knife made in 1940.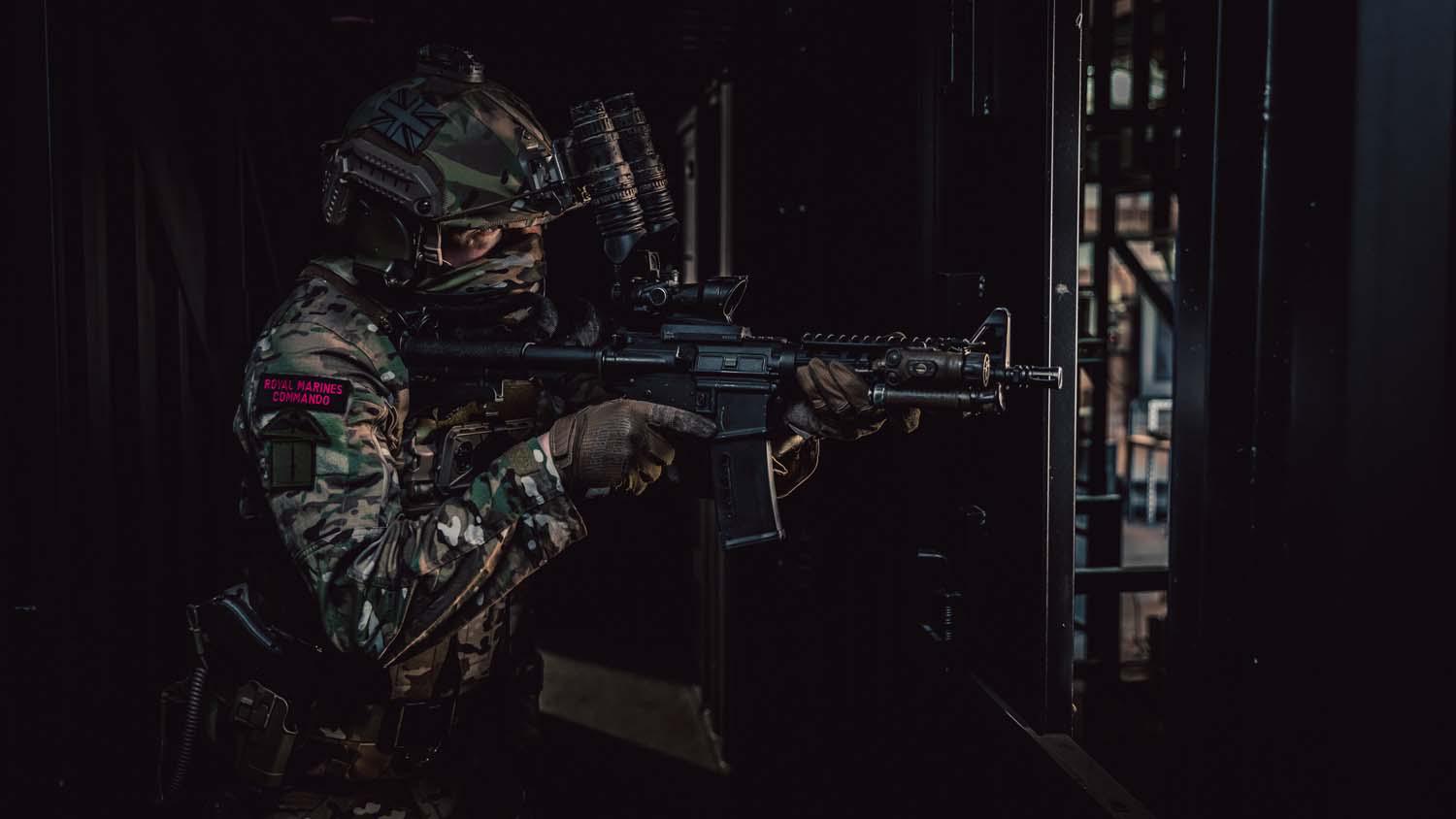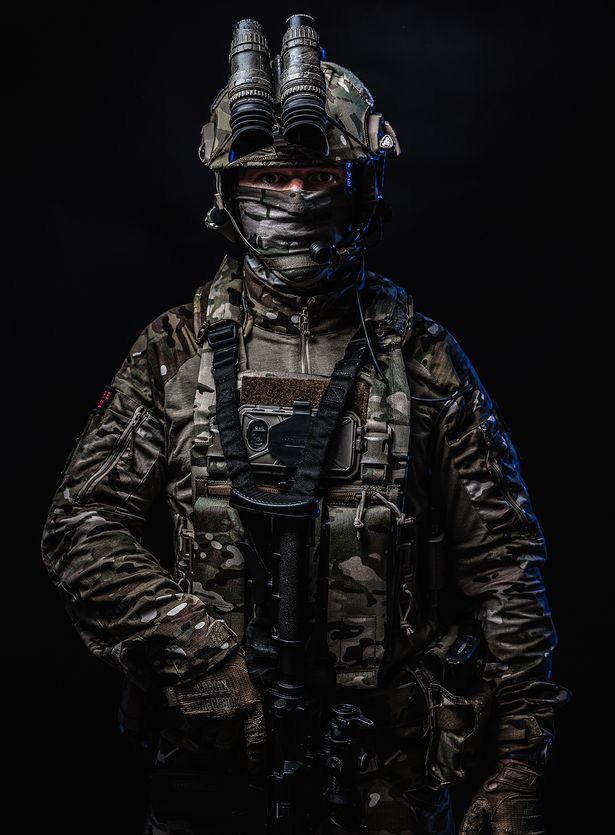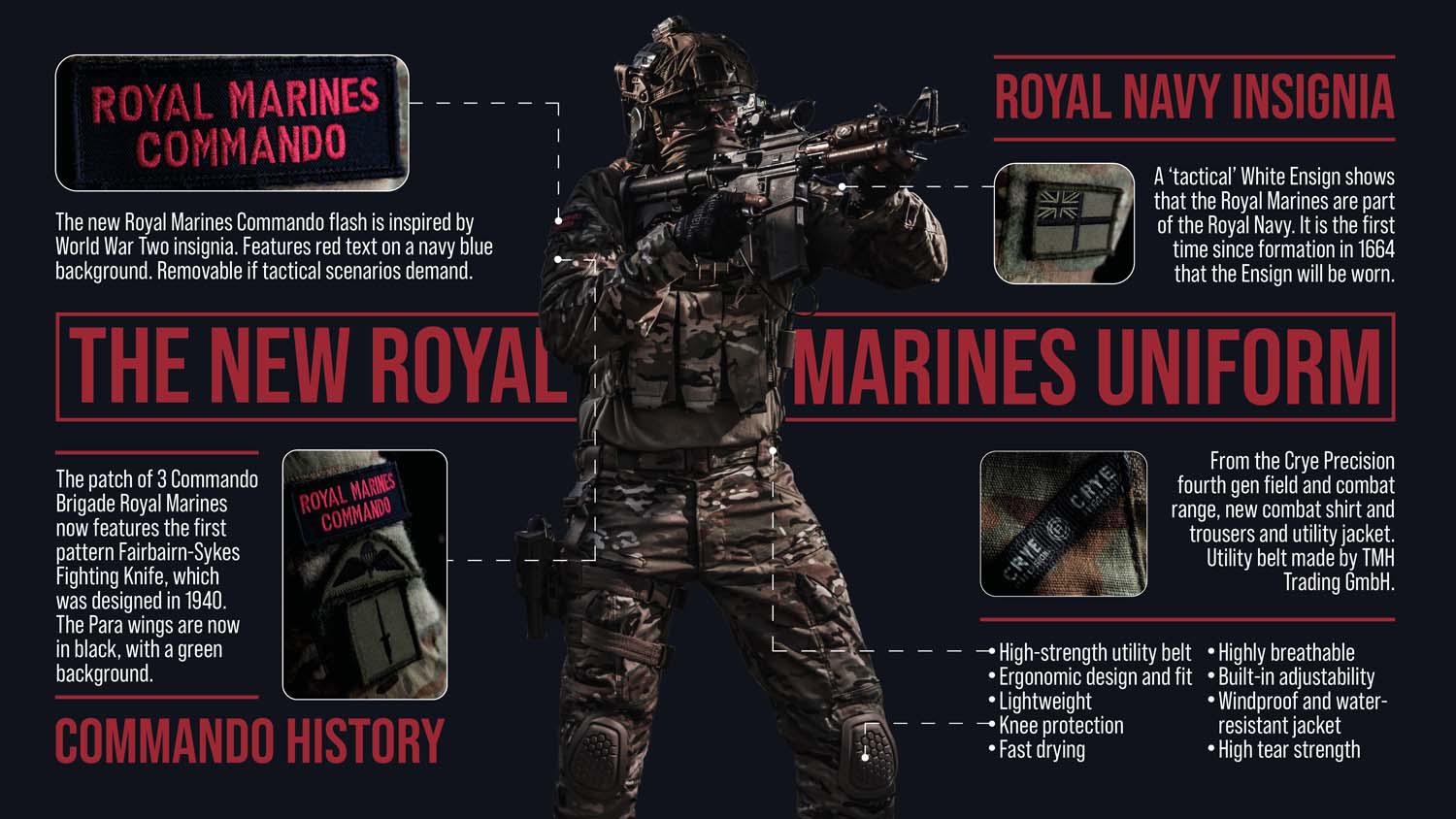 https://www.royalnavy.mod.uk/RMUniform