Your style sheet is not working!
Please see this page for more information.
Scan10007.JPG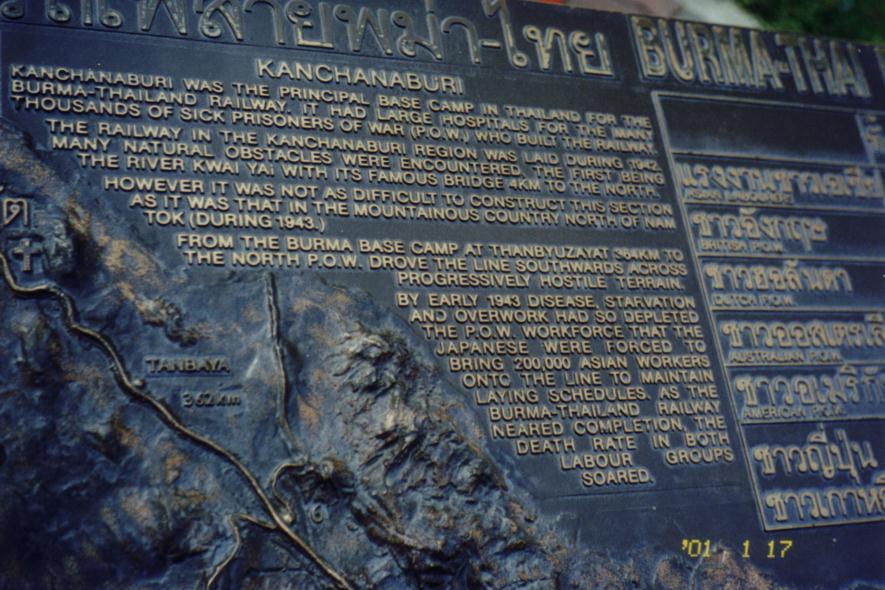 A close up of the previous photo describing the the construction of the Railway. There is a dispute as to how many civilian worker's died some say 80,000 even as high as 100,000 +. They came from all over, Malaya, Indonesia, Cambodia, Laos, India, Singapore and Thailand.